Why Use a Financial Adviser?
We provide home consultations in West Yorkshire. As Financial Advisers we are able to provide personalised advice on a host of areas as follows:
Your home may be repossessed if you do not keep up repayments on your mortgage.
Getting the right advice means speaking to the right people.
We adhere to strict FCA (Financial Conduct Authority) guidelines, which obligates us to provide advice most suited to your personal requirements, affordability and your risk profile.
Many people think a Financial Adviser is only for the wealthy but this is not the case. The majority of our clients are normal everyday people. Our services are open to everyone.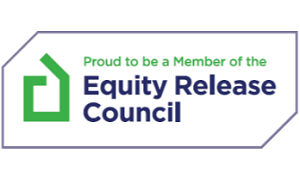 We have a wealth of experience and support behind us and concentrate on the suitability, risk and strength of new and existing financial products and providers on your behalf.
For anyone to find the best products and providers in any market you first have to possess the knowledge, experience and tools to find your way. We look after our clients on a daily basis and understand the financial market and what is important to consumers.
**************************
For mortgages we are normally paid by commission. We charge a £99 non refundable fee at application. Other charges may apply in certain circumstances - ask for details.
David S Lowe Financial Management is authorised and regulated by the Financial Conduct Authority and is entered on the FCA register www.fca.org.uk/register/) under reference 458258.
The advice and / or guidance contained within this site is subject to the UK regulatory regime and is therefore targeted at consumers based in the UK.
The FCA do not regulate some forms of Mortgages, Inheritance Tax Planning and Offshore Investments
We are proud of the comprehensive and professional service we provide to our clients. However if you wish to make a complaint, please contact us. A summary of our internal complaints handling procedures for the reasonable and prompt handling of complaints is available on request and if you cannot settle your complaint with us, you may be entitled to refer it to the Financial Ombudsman Service at www.financial-ombudsman.org.uk or by contacting them on 0800 023 4567
For advice on any of the above, Contact Us now.